For A "Luxurious" Camping Experience, Get A Geodesic Dome Tent
By Stephen M July 5, 2021
---
One of the basic requirements for an enjoyable camping experience is a tent fit for the purpose. Imagine going camping, and your tent falls apart at night? Or starts to leak during a storm? This will surely ruin your entire plan and bring your camping experience to an abrupt end. So, as the camping season officially opens, we recommend the geodesic dome tent for you. With this, you can go camping whenever and wherever you want.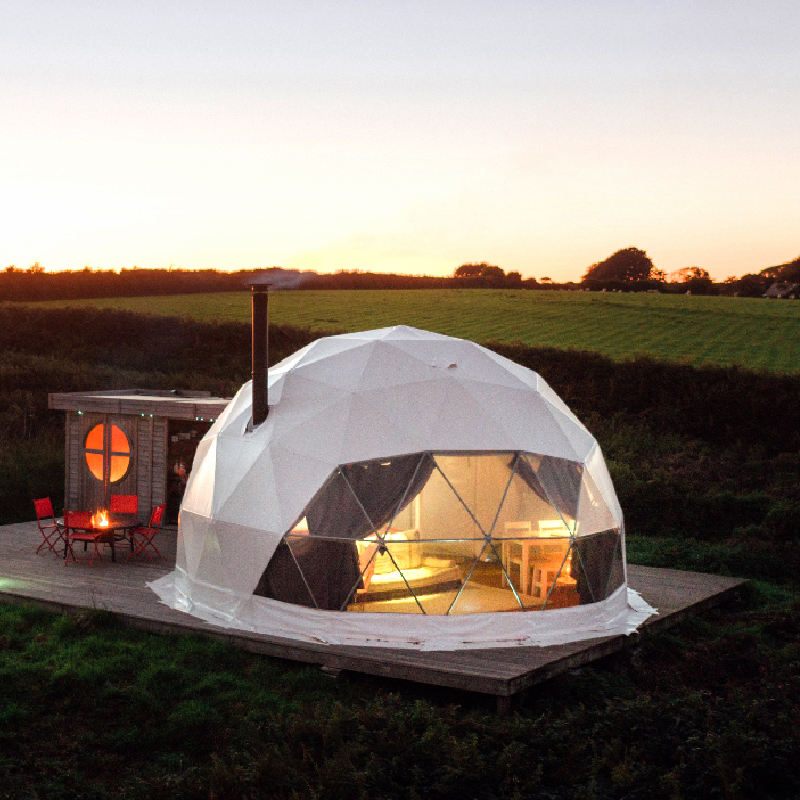 The geo-dome is a luxurious semi-permanent edifice that provides a comfortable space for your accommodation needs. For an enjoyable and modern-looking outdoor abode, look no further than this sleek-looking and stylish tent.
Also known as the glamping pod, it is easy to set up almost everywhere, including mountaintops, oceanfront, or your backyard.
Tent composition
The geodesic dome tent is formed with a durable steel framework for a solid grounding and heavy-duty polyester cover. As such, it can withstand harsh weather conditions like heavy rains and a snowy season. The all-year-round tent is also roomy to accommodate you and few belongings. That aside, it comes with skylight windows for stargazing at night and a bright morning view. There are three different t sizes: small (16.4ft), medium (19.7ft), and large (23ft).
Does it come already assembled?
Like any other tent, the geodesic dome tent does not come fully assembled. It arrives inset with all the needed parts, including polyester cover, steel frame, vents, screws, bolts, and other materials. It is also accompanied by a manual and assembly diagram.
The covering polyester is of high quality and both weatherproof and waterproof. It, therefore, ensures the security and safety of occupants and belongings. Secondly, it saves you from harmful UV radiation from the sun.
Unlike traditional tents that require a deep concrete foundation, you can set the geo-dome on a wooden or concrete floor.
Interior
Being spacious, you can partition this tent to suit your needs. You can have a bedroom, living room, and cooking area as you wish. Depending on the weather, you can fix a wood-burning stove or portable oven.